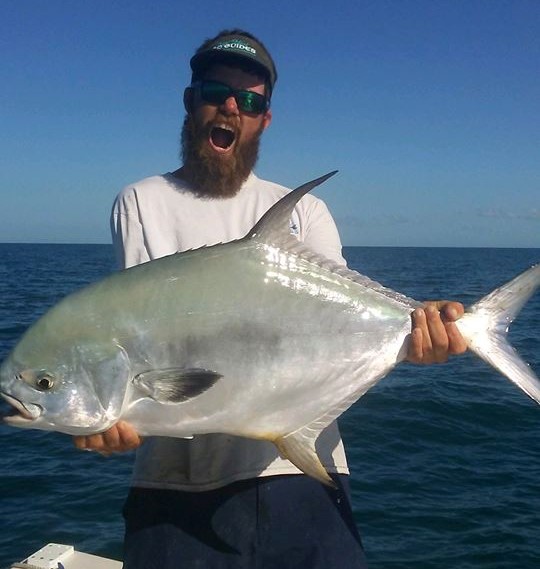 Captain Anthony Solmo is the consummate professional back country guide in Key West. Armed with a knowledge of our local waters and a verifiable successful history well beyond most guides on the island, Captain Anthony is always in high demand. Fishing has been a lifelong endeavor for Captain Anthony.
As a Yellowfin Pro Guide, Captain Anthony is at the very top of his game. Noted for his ability to target elusive sport fish in our shallows such as Tarpon, Permit, Cobia, Snook and more. Captain Anthony is a very proactive guide that enjoys fishing aggressively from the helm of his state-of-the-art Yellowfin bay boat. Night Tarpon trips are a particular specialty for the angler looking for the ultimate light tackle fishing experience.
Captain Anthony has been a "first call" guide for anglers looking to experience the most remote and isolated fishing grounds of Key West for many years. The Marquesas Atoll is like a second home to Captain Anthony. Experience, a contagious enthusiasm, dogged determination for success for his anglers but with a jovial, friendly personality…
Be warned to book well in advance to fish with Captain Anthony as he enjoys a huge repeat clientele with anglers from around the planet. A fishing charter with Captain Anthony is a memorable experience.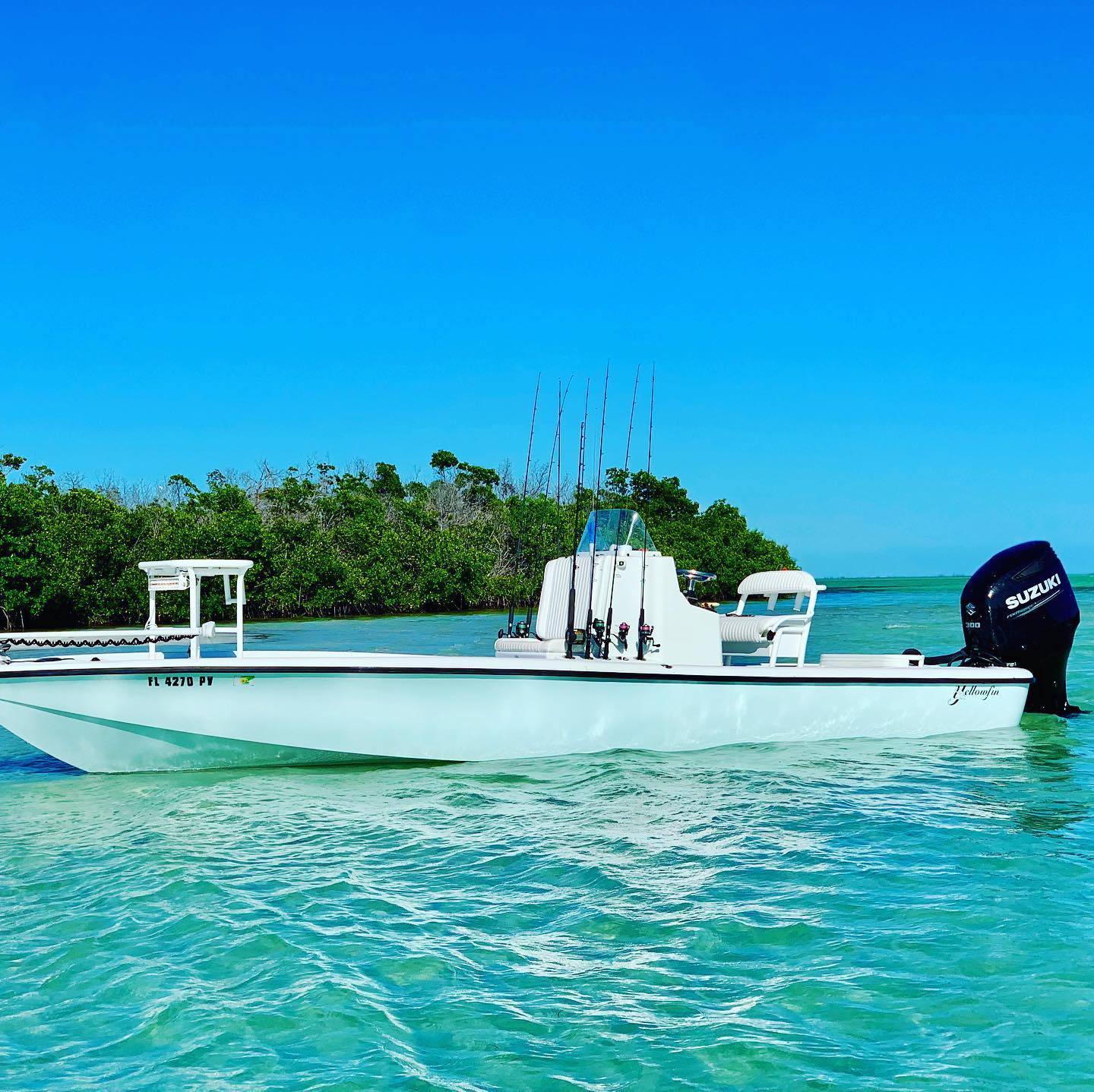 24ft. Yellowfin Tournament with 300p Suzuki 4-Stroke

Lowrance GPS/Chartplotter/Sonar

JL Audio premium sound system

Calm, shallow water – No Seasickness!

Comfortably fishes up to 4 Anglers
Great 1/2 day on the water with Captain Anthony
Was able to book a 1/2 day on short notice on a holiday weekend with Captain Anthony due to a cancellation. Booking process was quick, easy and responsive. Captain Anthony was great. We told him we wanted to both catch some fish for dinner and do some sport fishing. Captain Anthony took us right out to a spot where we were able to quickly catch some Snapper (which were delicious by the way). We then went to a few more spots where we were able to catch Barracuda and hook into a few more and even a shark! Boat and equipment was top quality, Captain Anthony was professional and knew his stuff. Overall a great day!
Easy to book, great location, excellent equipment and boats
Took a four hour trip with Captain Anthony on the FinChaser, a 24 Pathfinder that was well equipped and clean. Booked the trip through Key West Pro Guides, was seamless and easy. Within two minutes of booking, had a confirmation e-mail. Met Captain Anthony at the marina. We left on time and went to catch white bait. Two throws of the net and the wells were blacked out with pilchard. He immediately put us on snapper, jacks, and very nice cero mackerel. We could have caught them all day with no problem. Picked up and went sharking for a little while. Hooked two big spinners which didn't disappoint. Hooked and landed a nice Lemon which was about 200 lbs. Ended the day looking for Tarpon. We were a little early in the season but did manage to see a few rolling. Hooked a few more jacks while in search of the tarpon. Right before leaving, line screaming off the reel, thought we may have hooked one, ended up being a HUGE Snook. The Captains biggest to date in the keys 33″.

Great time with a good Captain who fishes 300 plus trips per year. Would definitely recommend this outfit again.
Awesome fishing!
We went out today with Captain Anthony, his local knowledge of the area was great. We weren't looking for a "MEAT Haul" just quality fish with plenty of fight! We hooked up on over 10 Yellow Jacks and Blue Runners. We caught fish on live bait and artificial, Anthony was impressed with my Shimano Curado bait caster and 14 lb test line….Light Tackle fishing at it's finest! We ended the day hooking up on 2 BIG Permit and landing one…..What a GREAT DAY!….These guys know what's going on!…HIGHLY Recommended from an old Texas Salt Water Angler!
Once again Captain Anthony kept us on the fish all day!!
I can't say enough about how great this experience was! This was my third trip with KWPG and we plan on coming again in July. Where do I start? Captain Anthony is such a laid back guy and works his tail off all day. His knowledge of these waters is impressive and he goes out of his way to make sure we are constantly on the fish. I have spent time with other charter companies in Key West and none of them compare to this team. Well done as usual my friends. See you in July!
Full day with Capt. Anthony
Today we went out on a full day with Capt. Anthony and I can confidently say it was the best trip I've ever been on. Early in the day some spots were a little slow. Capt. Anthony knew it and quickly put us on different spots that had us taking in big fish and a lot of them. For just about the entire day, it was constant action. He was spotting fish breaking the water, bright colors and silhouettes right behind the boat. We hit the bag limit on mangrove snappers, a couple yellowtail snappers, a ton of beautiful yellow jacks, a couple cobia (one was a hefty 38lbs), and an African pompano! We even saw a sawfish. If you get some time during your time in the Keys, I highly suggest trying to get some time on the water with Capt. Anthony. He'll put you on a lot of nice fish.

Thanks, Ted Stocks
Another Awesome Trip with Captain Anthony
My boyfriend Scott and I went out for another day long charter with Captain Anthony. Scott and I came back during tarpon season in order to catch a bull shark or hammer head. Captain Anthony took us to a place he had seen a hammer head in earlier weeks and our first shark on was the bull shark Scott was hoping to catch. We had an amazing time and would highly recommend Captain Anthony and Key West Pro Guides!! We will see you next year Captain Anthony!! Watch out for those flying sea turtles!! 😉
Our Faithful & Generous Sponsors